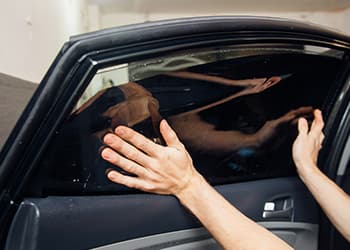 We Pride Ourselves In Our Window Tinting, For Auto, Residential & Commercial.
Automotive Tinting
Automotive tinting adds a nice look to your vehicle, but adds value beyond looks. It protects your car's interior from harmful UV rays, which will help your interior last far beyond that of an un-tinted vehicle.
It gives your the degree of privacy that you desire. It can also be a theft dererent. Criminals walking by your car in search of valuable objects to steal just might pass by your tinted car and find valuavles to steal in the next car that are far more obvious without tinted windows.
It also helps keep you cool when that low angled sunlight is pouring in through your side windows. Children and pets also love it!